Note: Stories from some news services expire after a few weeks. If you click on a link to the original story it is possible that you will be re-directed to an archives page with the option to access the news item for a small fee.
July 31, 2010
'Bikini baristas' increase coffee sales: DETROIT - Two Michigan coffee cafes have seen sales jump since they started featuring female baristas in skimpy outfits including bikinis and lingerie, observers say.
Brenda and Gary Zelda, owners of the two Detroit-area drive-through Hot Spot Coffee shops, said sales doubled overnight with the change in the baristas' dress Brenda describes as not overtly sexual but "sexy/flirty/fun," The Detroit News reported Saturday....full story from UPI
---

South Dakota hailstone sets U.S. record: VIVIAN, S.D. - A hailstone found in South Dakota measuring 8 inches in diameter has been declared the largest ever measured in the United States, meteorologists say.
The National Weather Service said in a release Friday Les Scott of Vivian, picked up the giant hailstone in his yard July 23 after a storm rolled through the area.
When officially measured by NWS staff in Aberdeen, and verified by the National Oceanic and Atmospheric Administration's National Climate Extremes Committee, the hailstone weighed 1.93 pounds and had a circumference of 18.625 inches....full story from UPI
---
Inflatable pools deemed 'fire risk': Officials in a town northeast of London have banned inflatable swimming pools for posing a "fire risk."
The Daily Mail reports that a housing association in Romford, a suburban town of 36,500 said the pools might get in the way of fire trucks. Meanwhile firefighters said the ban is ridiculous and that a pool of water would be useful in the event of a fire. "I know the estate very well and I can see absolutely no access issues whatsoever," said fire official Graham Hart....full story from CNews
July 30, 2010
'We sell big knockers' ad banned: A door and window company has been order to stop using an advert which features a picture of a topless woman accompanied by the slogan: "We sell big knockers."
The ad by Tricketts of Merthyr Tydfil in South Wales [UK] showed the woman's breasts discreetly covered by a pair of door knockers. The ad said "We sell big knockers.....Window Hinges, Door Handles, Window Handles ..."
A woman complained to the Advertising Standards Agency that she found the poster offensive....full story from The Daily Telegraph (UK)
---

Naked woman falls through roof: A naked couple who clambered to the top of a building triggered a full-scale rescue by the emergency services after the woman plunged through the roof.
Eyewitnesses reported the pair "rolling about" in the nude on top of a four-storey building in Aberdeen [Scotland UK] city centre before she fell through the slates.
Two fire engines, three ambulances and several police cars were called to the scene at around 11am, as crowds of shoppers looked on in amazement....full story from The Daily Telegraph (UK)
July 29, 2010
Mars Rover Opportunity Finally Sees Martian Dust Devil: After more than six years roaming the surface of Mars, NASA's Mars rover Opportunity has spotted its first dust devil on the red planet.
Unlike its robotic twin on Mars Spirit – a prolific dust devil photographer – Opportunity's attempts to catch the tornado-like wind formations had repeatedly come up empty. That is, until now.
In a July 15 photo taken with its mast-mounted panoramic camera, Opportunity captured a tall column of swirling dust....full story w/pic from SPACE.com
---

Chemistry professor's office foiled: A chemistry professor was the victim of a college prank after students coated his entire office in kitchen foil when he was on holiday.
Scott Bur, an Associate Professor at Gustavus Adolphus College, in Minnesota, USA, found that everything, including individual pens, had been wrapped in the foil upon returning from vacation.
Prof Bur said that the prank is somewhat of a yearly tradition. Previously students have turned his office into a pirate ship while last year they draped his office in pink....full story from The Daily Telegraph (UK)
---
Giant asteroid 'heading for Earth in 2182': A giant asteroid called 1999 RQ36 may crash into Earth on September 24 2182, scientists believe.
A team of experts, including some working for NASA, believes the 612-yards-wide object has a one-in-a-thousand chance of an impact 172 years from now.
The odds of a crash are considerably shorter than those given for the asteroid Apophis, which has a 1 in 250,000 chance of striking Earth in 2036....full story from The Daily Telegraph (UK)
July 28, 2010
Tarantulas on the loose in Britain: Britain could be facing a tarantula invasion after a number of the spiders were discovered in gardens in some parts of the country, wildlife experts have warned.
The RSPCA has issued an alert urging people to be on their guard amid fears a large batch of the spider has escaped in the north of the country.
The alert came after two separate incidents involving 10cm-wide Chilean Rose tarantulas in Bolton, Greater Manchester....full story from The Daily Telegraph (UK)
---
Brits trump Ruskies with flying horse: We're delighted to report that the RAF [British Royal Air Force] have shown Russian donkey dangler Vasily Gorobets - the man responsible for the Sea of Azov airborne ass - just how it's really done.
Gorobets defiantly laughed in the face of international outrage at his asinine parasailing stunt, and declared: "I'm a hero. Nobody has ever flown a donkey before."
Pah. If you want to do it in style, try slinging a horse under a Sea King helicopter....full story w/video and pic from The Register
July 27, 2010
Applicant can add 'shoplifting' to resume: TORONTO - Don't leave your resume behind at the scene of the crime.
Barrie, Ontario cops didn't have to look too hard for an alleged shoplifter who was hunting for a job at the same time over the weekend.
The 40-year-old woman was at a Bayfield St. store for a job interview but after meeting the store manager and handing over her resume, the woman was spotted on store security cameras allegedly lifted several items, police said....full story from CNews
---
Australian caves offer new tour -- in Klingon: Staff at the Jenolan Caves west of Sydney have added a new out-of-this-world attraction -- a tour in the Star Trek language Klingon.
Currently a self-guided audio tour at the caves in the Blue Mountains is offered in eight languages, but staff came up with the idea of adding the fictional language Klingon as the caves did once feature in the popular TV series.
"In the Star Trek universe, Jenolan Caves was first immortalized in the Next Generation episode 'Relics,' through the naming of a 'Sydney Class' Starship - the USS Jenolan," the Jenolan Caves Reserve Trust said in a statement....full story from Reuters UK
July 26, 2010

Plastic bottle catamaran crosses Australian finish line: A catamaran made from 12,500 reclaimed plastic bottles sailed into Sydney Harbour on Monday after spending four months crossing 8,000 nautical miles of the Pacific Ocean to raise awareness about marine pollution.
The craft "Plastiki" and its six-man crew captured worldwide attention when it left San Francisco on March 20. The 60-foot (18-metre) catamaran was greeted by a flotilla of boats as it sailed through Sydney Heads, the gateway to Sydney Harbour.
"The crew are really very happy because everyone said they'd never be able to do it, you know a boat made of plastic bottles, held together with glue made from cashew nuts and sugar cane, and they did it spectacularly well," Kim McKay, a spokeswoman for the "Plastiki" told Reuters....full story from Reuters UK
---
Letters frozen in time arrive after 60 years: When an airliner crashed near the summit of Mont Blanc 60 years ago, rescuers fought desperately through storms to reach the site.
t took them three days, but their search proved in vain. There were no survivors from the 40 passengers and eight crew of the Malabar Princess, an Air India Lockheed Constellation bound for a stopover in Geneva on its way to London.
However, the story lived on. In the popular French film Amelie, Audrey Tautou's character creates a fictional letter — from a lover who had died in the crash — for a lonely female concierge after hearing about mountaineers finding similar letters....full story from The Daily Telegraph (UK)
July 25, 2010
French nuns on the run to escape retirement home: Two French nuns in their eighties are on the run after refusing to accept an order by a superior to put them into a retirement home for sisters.
The octogenarians had been teaching in a school in south-east France for about 30 years when they were told at the start of July they would be uprooted almost 400 kilometres away and placed in an old people's home.
A third nun, who had also planned to disobey an order for the first time in her life, is recovering in hospital after breaking her hip....full story from Reuters UK
---
Rock band Kings of Leon forced off stage by pigeon droppings: The chart topping rock band Kings of Leon was forced off stage after being bombarded by pigeon droppings.
The band was three songs in to a concert at the Verizon Amphitheatre in St Louis, Missouri, on Friday when they had to stop playing because of an infestation of the birds in the rafters above.
The bassist Jared Followhill had already been hit several times during the first two songs, including in the face....full story from The Daily Telegraph (UK)
July 24, 2010
Bear takes off in car with sandwich: A bear went for a little joyride in the town of Larkspur, Colorado Friday morning when it got into an unlocked car and knocked the gear into neutral, sending it down a hill and knocking over a few trees before coming to a full stop.
The Denver Post reports that an adult black bear got behind the wheel after the driver's son left a peanut butter and jelly sandwich and a stick of deodorant in the car. The door closed behind the bear and as it looked for a way out, the gear shift was bumped into neutral and sent the car rolling 125 feet backwards down a hill....full story from CNews
---
Census in India groups housewives with prostitutes, beggars: INDIA'S Supreme Court criticised the country's Census for grouping housewives with prostitutes, beggars and prisoners in the survey's "economically non-productive" category, The Times of India reported overnight.
The censure came as two justices agreed to increase the compensation awarded to a man whose wife died in an accident.
"This bias is shockingly prevalent in the work of Census," Justice A K Ganguly said....full story from NEWS.com.au
July 23, 2010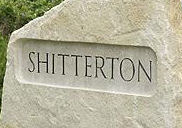 Shitterton and a sign of the times: Villagers living in Dorset hamlet of Shitterton refuse to be beaten by thieves with lavatory humour.
The residents of Shitterton have grown used to being the butt of jokes. But that doesn't mean they aren't proud of their pretty hamlet in the Dorset countryside.
So it was a source of great dismay that the signpost announcing its name was repeatedly stolen by souvenir hunters with a fondness for lavatory humour....full story from The Daily Telegraph (UK)
---

Police hunt 'Darth Raider': An armed robber is being hunted by police after dressing as the Star Wars movie character Darth Vader during a bizarre raid on a New York bank in broad daylight.
Police said the bandit entered the Chase bank branch on Long Island at 11.30am Thursday, brandishing a semi-automatic pistol before demanding money from staff.
CCTV footage released by police showed the 6ft 2in gunman dressed as the Star Wars bad guy, with a costume complete with mask, dark cape and camouflage trousers....full story from The Daily Telegraph (UK)
July 22, 2010
U.S. blames fax for diplomatic gaffe over Russian: The United States has apologized to Russia for failing to give it prompt notice that a Russian citizen was in U.S. custody and blamed the error on an official hitting the wrong fax button, the U.S. State Department said on Thursday.
The notification went to Romania instead of Russia, said U.S. officials who spoke on condition of anonymity.
"We pressed the wrong button on the fax machine, to be brutally honest," State Department spokesman P.J. Crowley said in his daily briefing....full story from Reuters UK
---
Airline ejects passenger for being hungry: United Airlines ejected a loyal first class passenger from a recent plane flight because he asked if he would be getting dinner. At least, that's his story. He may have been ejected because he's the sort of security threat who claims he's talking about food when he's really talking about the police.
United takes such threats very seriously. At least for a few minutes....full story from The Register
---
UK Skylon spaceplane set for engine test in '3-4 years': Farnborough Reaction Engines, the British firm aiming to build an enhanced "Skylon" space shuttle which would take off from a runway without external tank or boosters, says it expects to test its revolutionary "SABRE" rocket/jet engine within "three to four years".
A team from Reaction Engines, like everyone else in the aerospace world, is at the Farnborough Airshow this week and the Reg spaceplane desk got the chance to have a chat with the firm's technical director Richard Varvill.
According to Varvill, Reaction Engines is gradually closing in on the goal of building and testing a SABRE engine at last....full story w/video from The Register
---

Times Square standoff between Naked Cowboy and Cowgirl: It's guitars at 20 paces as New York street musician "The Naked Cowboy" lassoed his Times Square rival "The Naked Cowgirl" with a lawsuit.
Muscular Robert Burck, who earns money playing his guitar and posing for photos in midtown Manhattan wearing just white briefs, a cowboy hat and cowboy boots, sued Sandy Kane in Manhattan federal court on Wednesday for trademark violation....full story from Reuters UK
July 21, 2010
British Columbia farmer feeding cattle wine: WETASKIWIN, Alberta — With the Canadian cattle industry still recovering from the aftermath of the mad cow disease outbreak, a group of farmers in B.C. has hit upon a unique niche product — wine-fed beef.
And if an Oliver, B.C.-based producer had his way, this delicacy would soon show up on dinner plates at high-end Alberta steakhouses.
Southern Plus Feedlots owner Bill Freding said the idea of wine-fed beef became a reality this past November, when the first cattle were fed wine to supplement their grain diet....full story from CNews
---
Prisoners escape after guards put dummy in watch tower: Two prisoners have escaped from a prison in Argentina after guards placed a dummy with a football for a head in the watch tower because of a shortage of manpower.
The two men, Walter Pozo and Cesar Andres, leapt over a wire fence before scaling the perimeter wall and making their escape unnoticed by the remaining guards.
Prison workers said that a shortage of staff meant they were only able to man two of the 15 guard towers so they had to resort to using a stand in....full story from The Daily Telegraph (UK)
July 20, 2010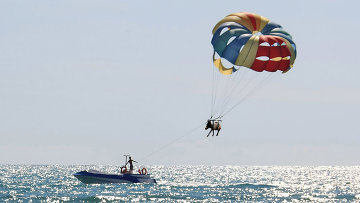 Russians quizzed over parasailing donkey: Russian police are less than impressed with the instigators of a parasailing donkey stunt which saw an innocent beast of burden hauled into the skies to promote a private beach on the Sea of Azov.
According to AFP, several Russian businessmen decided it was a bright idea to use a flying donkey to advertise their stretch of sand, and the poor animal "screamed in fear as it circled over heads of holidaymakers sunbathing on a beach in the Cossack village of Golubitskaya in the Krasnodar region".
Horrified witnesses reacted predictably enough, whipping out cameras to capture the action and making urgent calls to a local newspaper....full story from The Register
---
'Dude, really, I'm not a prostitute': Danielle Barteaux lives in what vice detectives call the "South Track," the State Street prostitution district [Salt Lake City]. Women who live here report that johns often mistake them for prostitutes. Danielle says she's sick of getting propositioned 3-4 times a week while walking her dogs along Major Street, but it's her neighborhood and she's not going to stop walking around.
Shopper No. 10 is persistent.
The nine other drivers who pulled over for me in the last 15 minutes were easy to wave off....full story from The Salt Lake Tribune
July 19, 2010
Sperm bank says donors look like celebrities: Want your baby to resemble your favorite celebrity? A Los Angeles sperm bank is already one step ahead.
California Cryobank, a clinic that has been in the fertility business for more than 30 years, has launched a celebrity-inspired service called "Donor Look-A-Like," which allows clients to search for potential donors who mirror certain "actors, athletes, musicians, or anyone else famous enough to be found on the Web."
The list includes performers such as Johnny Depp, Tom Hanks, Russell Crowe and Justin Timberlake....full story from The Washington Times
---

Man claims aliens targeted his home with meteorites: A man whose house has been hit by meteorites six times believes he is being targeted by aliens.
Radivoke Lajic, 50, said that his house being hit by rocks from space was the result of an extraterrestrial grudge.
"I am obviously being targeted by extraterrestrials," he said....full story from The Daily Telegaph (UK)
---
Soldiers in Afghanistan issued heat-ray gun: Coalition forces in Afghanistan having been issued a newly-developed heat-ray gun to disperse crowds and repel enemies without injuring them.
The Active Denial System (ADS) uses a focused invisible beam, which causes an "intolerable heating sensation" but does not permanently harm the skin.
The first batch of the vehicle-mounted non-lethal weapons has been sent to US troops in the war-torn country but it has not yet been used on the battlefield....full story from The Daily Telegaph (UK)
July 18, 2010
Food bank mistakenly gives out dog food: CLEARWATER, Fla. - A food bank in Clearwater, Fla., distributed a can labeled as a "superfood" that turned out to be a can of dog food, the recipient said.
On Social Security, retired Air Force veteran Frank Viscido made his weekly trip from his home in Largo to the Religious Community Services Food Bank in Clearwater for free food, The St. Petersburg (Fla.) Times reported.
Viscido was given the can labeled, "Senior Holistic Superfood" by a volunteer who noticed he wanted products for better health, the newspaper reported Friday....full story from UPI
---
Banker catches five ducklings: A bank worker has earned the nickname "Duck Man" for his ability to catch ducklings as they leap from a 15 foot high nest outside his office.
To the mother duck, positioning her nest 15 feet above street level must have seemed like an ideal way of protecting her brood from predators.
The only problem was how to get the ducklings back to the (very hard) ground and on to water in one piece once they were hatched....full story w/pic from The Daily Telegraph (UK)
July 17, 2010
Proven: men worst multitaskers: Psychologists have proven that men really are worse at multitasking than women, although it does depend on the task.
It is an age old complaint - that men are incapable of doing more than one thing at once.
Researchers decided to test the truth of the commonly held belief after discovering that no scientific research had ever been done into it....full story from The Daily Telegraph (UK)
---
George Lucas bans Darth Vader: The British actor who played Darth Vader in the original Star Wars trilogy has been banned from attending offical fan conventions, it has been claimed.
Friends of David Prowse, 75, say he is being punished after "annoying" George Lucas, the films' creator.
Prowse's website said he could not attend a forthcoming conference or any "Lucasfilm associated event", adding: "The only thing I've been told is I've burnt too many bridges between Lucasfilm and myself....full story from The Daily Telegraph (UK)
July 16, 2010
World Trade Center: Ship Found: According to The Washington Post, on Tuesday, July 14, 2010, excavators found what appears to be at least a 200 year old ship buried at the World Trade Center site. Buried with it was debris and trash which was used years ago to fill the Hudson River in order to expand Manhattan. The ship measured 32-feet long and was found with many antique fragments as well.
The New York Times is reporting that the discovery is the first large scale archaeological find at the Manhattan waterfront since 1982....full story from Associated Content
---
Man tries to pay tax with 200,000 pennies: RIPON, Que. - A Quebec man, fed up with his skyrocketing property taxes, carted more than 200,000 pennies down to City Hall to pay his bill. But he was denied, and asked to simply cut a cheque.
Normand Czepial of Ripon, Que. — less than an hour's drive northeast of Gatineau — arrived at City Hall on Wednesday with a children's pool filled with 213,625 pennies....full story from CNews
---
NASA satellite 'blinded by biggest ever star explosion in space': A NASA satellite was temporarily blinded after the brightest explosion of a star ever witnessed in space, officials admitted.
The space agency's orbiting Swift observatory was overwhelmed by glare from the eruption, called a gamma-ray burst.
Such was the power of the last month's blast that the observatory's software ignored it as if it were an anomaly....full story from The Daily Telegraph (UK)
July 15, 2010
FBI hunts gun-waving, skateboarding bank robber: The FBI in San Diego are hunting a low-tech bank robber who shunned the usual getaway car and fled from his latest heist on a skateboard.
The bandana'd bandit was armed with a black semi-automatic pistol when he held up the Comercia Bank in San Diego on Monday.
He apparently lifted his shirt, showing off his weapon, and demanded the teller dump cash into his backpack....full story from The Register
---

US Army trials Iron Man super-trooper exoskeleton: A powered exoskeleton suit designed to let soldiers march and fight carrying huge loads of weaponry, equipment and armour is to enter testing with the US Army.
The machine in question is of course the Human Universal Load Carrier (HULC™), nowadays a product line belonging to arms behemoth Lockheed after it bought up HULC inventor Russdon Angold and his company Berkeley Bionics.
The HULC uses li-ion batteries to power its hydraulically-driven titanium legs....full story from The Register
---
Mystery handyman unmasked: As he wondered why his council in Oldham, England, did nothing to fix the broken benches and fences scarring his neighbourhood, Stephen Rimmer felt he was in danger of becoming a "grumpy old man".
But the former soldier was not prepared to simply leave things as they were and set about carrying out repairs deemed too costly by the local authority himself.
Now Mr Rimmer, 37, has been recognised as a hero in his neighbourhood after 12 weeks spent secretly sneaking out at night to fix benches and fences....full story from The Daily Telegraph (UK)
July 14, 2010
Cops greeted by naked woman holding a beer: An Arizona woman was naked and holding a beer when she opened the door to police officers on the weekend after allegedly damaging her boyfriend's car with a dog leash.
Police in Mesa were flagged down by a man who said his girlfriend had destroyed the windshield and back window of his car Sunday afternoon, the Arizona Republic newspaper reported. While the man waiting outside, the officers walked up to the door to talk to the woman. She answered the door naked and holding a beer, telling the cops she had just been skinny dipping....full story from CNews
---
British cops charge Segway rider under 1835 road law: South Yorkshire Police have charged a Segway rider with breaking the 1835 Highways Act by riding the gyro-hog on the pavement.
Phillip Coates, 51, was collared by coppers in his native town of Barnsley while whooshing down to the shops on the self-balancing two wheeler, The Star reports.
A local copper stopped him because he was riding on the pavement....full story from The Register
July 13, 2010
Half of women prefer to keep clothes on during sex: Nearly half of women like to protect their modesty and keep their clothes on during sex, according to a survey.
According to the findings, some 48 per cent of females prefer not to bare all in bed, wearing at least one garment.
The reason - for 54 per cent of them - is to improve body confidence. But not all men approve....full story from The Daily Telegraph (UK)
---
South Korea deploys armed robots along DMZ: South Korea has deployed sentry robots capable of detecting and killing intruders along the heavily-fortified border with North Korea, officials said on Tuesday.
Two robots with surveillance, tracking, firing and voice recognition systems were integrated into a single unit, a defence ministry spokesman said.
The 400 million won (£220,000 - US$332,200) unit was installed last month at a guard post in the central section of the Demilitarised Zone which bisects the peninsula, Yonhap news agency said....full story from The Daily Telegraph (UK)
July 12, 2010
Cotswold police stage panty ID parade: Gloucestershire [UK] Police have appealed to Cotswold residents to come forward and finger their bras and knickers after they arrested a man on suspicion of burglary and theft and uncovered a cache of mystery smalls.
The unidentified man was arrested on June 27 and is on bail pending further enquiries. However, during their investigation, Cirencester CID uncovered "some 15-20 unidentified pairs of knickers and a handful of bras".
They are appealing for anyone in the Bussage area "who believes their underwear could have been taken" to get in touch....full story from The Register
---
Etch A Sketch celebrates its 50th birthday: Over 100 million of the toys have sold worldwide since it first went on sale in the US on July 12 1960 for $2.99.
"Etch A Sketch is a mum's favourite toy. Children can be creative on any level with it and it requires no instruction", said Larry Kilgallon of the Ohio Art Company, who have manufactured the toy since its inception.
"It doesn't take batteries and makes no noise, and it's a toy that we can all relate to from our own childhoods." ....full story from The Daily Telegraph (UK)
---
Female Czech MPs pose for calendar: Female members of the Czech parliament have posed for a glamorous calendar to highlight the growing presence of women in Czech politics.
The 2011 calendar features four women MPs from the Public Affairs party wearing little in the way of clothing in a series of images that dispatch the traditional image of staid and serious parliamentarians. The country returned its highest ever number of women MPs at the last general election.
Two other women, one the party's candidate for the mayor of Prague, make up the numbers, with each politician photographed twice for the calendar, which will be sold for charity....full story w/pic from The Daily Telegraph
July 11, 2010

Californians bare bottoms for passing trains: The southern Californian city of Laguna Niguel has been enjoying an annual ritual, in which locals and visitors bare their bottoms at passing trains.
For 30 years, the city has hosted "Mooning Amtrak" as crowds line up along the railway tracks, dropping their trousers when a train passes by.
Up to 10,000 people take part, and visitors are encouraged to leave their cars at home and arrive by train....full story from BBC News
---
Pakistani hotel cleaner returns $50,000 in cash left behind by forgetful guest: A hotel cleaner who earns just £200 [US$301] a year has been hailed a national hero in Pakistan after he returned $50,000 in cash left behind by an absent-minded guest.
Essa Khan found the bag of notes stuffed in a safe deposit box while carrying out a routine inspection of a room vacated by a Japanese NGO worker before another guest arrived.
After years of negative publicity from terror strikes and political unrest, politicians have lauded the housekeeper's honesty as the "real face of Pakistan"....full story from The Daily Telegraph
July 10, 2010
Email has 'killed the art of complaining': People have lost the art of the letter of complaint, according to an author who claims to have spent more than a decade honing the skill.
Martin Staniforth said Britons have instead become accustomed to firing off email "rants".
He has written to countless corporations and organisations asking both serious and silly questions.
He said in his experience letters always produced better results than an email fired off in haste....full story from The Daily Telegraph (UK)
---
Camel's milk – on a supermarket shelf near you soon: Health-conscious shoppers could soon be buying camel's milk as a Middle East firm seeks permission to sell the product in Britain for the first time.
It tastes salty, comes from an ill-tempered and malodorous animal and is unlikely to improve a bowl of cornflakes.
But camel's milk could be the latest superfood to hit shop shelves as producers seek permission to sell it in Britain for the first time....full story from The Daily Telegraph (UK)
July 9, 2010

For sale: Dr No's Scottish bunker complex: Aspiring Bond villains looking for a "truly unique property" with space for the usual world domination paraphernalia, such as big models of Fort Knox, spacecraft-eating rocket ships and so forth, should check out this Aberdeenshire des res:
Nice gaff, but the real interest lies beneath the surface, because "adjoining the house is a subterranean structure which is believed to have been constructed as a military facility in the 1950's as a military command centre and operated until approximately 1985".
The blurb elaborates: "The access is adjacent to the lodge and then descends almost 18 metres by a narrow sloping corridor. It then transcends into a labyrinth of rooms with one area reflecting a Second World War plotting centre or something out of the James Bond movie Dr No."....full story from The Register
---
UK company invents new 'easy to remove' chewing gum: Pioneering Flintshire-based company Revolymer has come up with a gum which can be removed from the streets using only water. Anyone who has trodden in chewing gum, and parents in particular, will be delighted to know it can also be removed from shoes, clothes and hair with soap and water.
Some 9,000 tonnes of chewing gum is disposed of in Britain each year, with up to 80pc of that ending up littering the streets....full story from The Daily Telegraph (UK)
July 8, 2010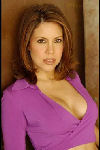 Miss Cougar Canada to be crowned: Enter the cougars' den at your own risk.
Tattoo Rock Parlour on Toronto's Queen West is going to be crawling with older women looking for fresh young meat Friday night with one lone woman hoping to be crowned Miss Cougar Canada at the end of the evening.
"We did the first Cougar Convention in Silicon Valley last August and we had a massive crowd and turned away hundreds of people," said organizer Rich Gosse of Cougarevents.com....full story from CNews......Video from NBC Today Show
---
Pass the pot brownies, but drop that soda: In the City by the Bay, it may soon be easier to get a pot-laced brownie than a can of Pepsi.
San Francisco Mayor Gavin Newsom recently intensified his surge against soda pop just as the city's health department issued regulations to guide medical marijuana shops in how to prepare "edible cannabis products."
Which prompts the question: Does Mr. Newsom believe that Sprite and Dr Pepper are more hazardous to your health than a marijuana milkshake?....full story from The Washington Times
July 7, 2010
Scientists claim fish 'talk' to each other: Fish communicate with each other in a secret language of grunts, growls, chirps and pops, researchers in New Zealand have discovered.
Far from being a place of deep silence, the underwater world is abuzz with the sound of fish sweet-talking the opposite sex, warning others of danger, giving directions, and general background chatter.
Predators may even hunt out prey by intercepting fish talk, researcher Shahriman Ghazali of Auckland University said....full story from The Daily Telegraph (UK)
---
US airline 'loses Netanyahu bodyguard guns': Not even officers from Israeli security service Shin Bet can escape the scourge of lost luggage it seems.
A bag belonging to agents travelling with Prime Minister Benjamin Netanyahu was mistakenly put on a flight from New York to Los Angeles, not to Washington.
Alarmingly the bag contained four 9mm Glock handguns, which are now missing....full story from BBC News
July 6, 2010
Fired up feminists burn cash over pay gap: VISBY, Sweden - Sweden's Feminist party roasted a pile of bank notes worth 100,000 Swedish crowns ($13,010) on Tuesday in a stunt designed to highlight wage disparities between men and women ahead of a national election.
Feminist party leader Gudrun Schyman pulled handfuls of cash from a plastic bag and threw them onto a smoking barbeque as a small crowd leaned in to take pictures. It took about 25 minutes to burn the bag's contents....full story from CNews
---
Corporate "firewalk" ends with burnt feet in Italy: A "motivation day" organised by one of Italy's biggest real estate agencies ended in tears and scars when nine staff had to be treated in hospital after walking barefoot on a bed of hot coals.
Alessandro Di Priamo, a former athlete now turned motivational trainer for companies, said the nine salespeople from the Tecnocasa agency had suffered light burns and none were seriously hurt....full story from Reuters UK
July 5, 2010

Iran government issues style guide for men's hair: Ponytails are out but side-partings and Elvis quiffs are in. Not the latest fashion advice from a celebrity magazine, but a list of acceptable male hairstyles issued by the Iranian government.
In an attempt to rid the country of "decadent Western cuts", Iran's culture ministry has produced a catalogue of haircuts that meet government approval.
The list of banned styles includes ponytails, mullets and elaborate spikes. However,quiffs appear to be acceptable, as are fashioning one's hair in the style of Simon Cowell or cultivating a 1980s-style floppy fringe....full story from The Daily Telegraph (UK)
---
Judge orders wall in feuding couple's home: NEW YORK - A New York judge ordered a couple to divide their home with a wall but an attorney for one half of the couple says they already live "like there was a wall."
Pinchs and Nechama Gold, an Orthodox Jewish couple, have been married for 21 years but Nechama Gold says her husband verbally abuses her and their five children, the New York Post reported Monday. Judge Eric Prus Thursday ordered the Golds to divide their 3,000-square-foot home in two while the divorce proceeds -- giving them two weeks to decided where to put the wall or leaving it up to the court to make the decision, the newspaper said....full story from UPI
---
Naked drunk misses home by 20 miles: SAN DIEGO - San Diego police say an "honest mistake" led a drunken partier to get undressed and fall asleep in a condo nearly 20 miles from his own home.
"This gentleman thought he had been walking into his own home, which is in Mission Valley," Police Lt. Jim Filley told The San Diego Union-Tribune. "We think it was an honest mistake."....full story from UPI
July 4, 2010
World Cup replica trophy made of cocaine: A replica World Cup trophy seized by anti-drugs police in Colombia is made out of cocaine, lab tests have confirmed.
The 36cm (14in) statue was found in a delivery crate at Bogota airport.
The crate was in an airmail warehouse waiting to be sent to an address in Spain, airport anti-drug chief Jose Piedrahita said....full story from BBC News
---
Former hot dog champ arrested: Competitive eater Joey "Jaws" Chestnut ate his way to a fourth consecutive championship at the annual July Fourth hot dog eating contest at New York's Coney Island.
But he was suddenly upstaged by the surprise appearance of his biggest rival – six-time champion Takeru Kobayashi, who did not compete but crashed the stage after Chestnut's win and wrestled with police.
Mr Kobayashi, 32, did not eat this year because he refused to sign a contract with Major League Eating – the professional fast food competition body....full story from The Daily Telegraph (UK)
July 3, 2010
Trucker attempts to remove tooth while driving: TORONTO - A Kitchener truck driver is facing careless driving charges but on the bright side, his tooth doesn't hurt anymore.
Lambton County OPP said an officer was driving along Hwy. 402 in Warwick Township, near Sarnia, on June 30 when a passing driver pointed him to a tractor trailer being driven "all over the road."....full story from CNews
---
U.S. town lets workers bring guns to work: NOTTINGHAM, N.H. — The quaint New Hampshire town of Nottingham is giving municipal employees the right to bear arms after lifting a decade-old ban on guns at the office, reports cable news station NECN.
The town's employee handbook previously stated that workers must have written permission to bring a gun into the workplace....full story from CNews
---
Truck driver guilty of 'selling' the Ritz: LONDON — An unemployed truck driver has been found guilty of scamming two real estate developers out of about $1.6 million (CAN) by claiming he could sell them London's famed Ritz Hotel.
Trucker Anthony Lee, 49, pretended to be an associate of the landmark hotel's reclusive owners, the billionaire Barclay brothers, and convinced businessmen Terence Collins and Marcel Boerkhoorn that he could arrange the sale of the Ritz to them for the "bargain" price of £250 million — more than $400 million (CAN), according to The Guardian newspaper....full story from CNews
---
Man's ashes to be scattered in July 4 fireworks: DAYTONA BEACH - A Florida man's ashes are to be dispersed the way he would have wished -- in a Fourth of July fireworks display at his lakefront home, his family says.
Ann Moore told The Daytona Beach News-Journal that after her husband Tom's sudden death in May she knew he should be cremated and the ashes scattered at Lake Disston.
"It just came to us, a Fourth of July party, sending him off in a rocket or a burst," she said....full story from UPI
July 2, 2010
Trash helps Canadian teens survive 7-story fall: A pile of trash awaiting recycling helped two Vancouver teenagers survive a seven-storey fall from a building roof, police said on Friday.
The 18-year-olds had climbed atop an apartment building, apparently to watch Canada Day holiday fireworks on Thursday, when the cover over a shaftway collapsed and sent them plummeting....full story from Reuters UK
---
Italy bans kissing in cars and building sandcastles: Bans on kissing while driving a car, feeding stray cats and building sandcastles are among a rash of new laws Italians say threaten to turn the country into the ultimate nanny state.
More than 150 "public security" laws have been introduced since Silvio Berlusconi, the prime minister, granted extra powers to local councils to help them crack down on crime and anti-social behaviour.
In the latest episode in the fight to maintain "public decorum", Vigevano, a town near Milan, this week slapped fines of €160 (US$200-£130) each on a young couple who dared to sit on the steps of a local monument....full story from The Daily Telegraph (UK)
July 1, 2010
Airline passenger videos Atlanta maggot horror: A shaken passenger has recounted how a US Airways flight from Atlanta to Charlotte, North Carolina, was temporarily grounded on Monday by maggots.
Donna Adamo explained that fellow flyer Desiree Harrell noticed said creatures falling from an overhead locker, and declined to take her seat. Adamo, though, did park her arse and "noticed what she first thought was a bit of lint in her lap", but which was suspiciously "a little squishy"....full story w/video from The Register
---
Moscow car chase ends in shower of cash: A car chase in Moscow ended in a shower of money as two fleeing officials allegedly hurled bundles of roubles out of the speeding car's window.
The two Federal Fisheries Agency officials now face bribery charges.
The Russian TV news programme Vesti showed a video of dozens of rouble notes being collected from along the car's route. It is claimed that one of the suspects, Boris Simonov, threw 10m roubles (£214,000 - US$321,500) in notes away as he fled....full story from The Daily Telegraph
Top of page
Note: Stories from some news services expire after a few weeks. If you click on a link to the original story it is possible that you will be re-directed to an archives page with the option to access the news item for a small fee.